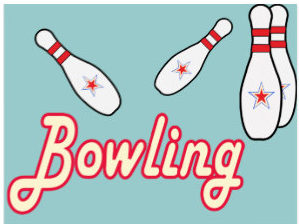 Community Bowling  League—September 19th @7pm
The Parkville Community Bowling League runs for 10 weeks. Cost is $10 per week and includes shoes, two games per night, and free practice during the entire year (subject to lane availability). A meet and greet with free bowling will be on September 12th at 7 pm. Games are duckpin at Stoneleigh Lanes in Towson, and folks from all over the neighborhood participate. All are welcome.
No experience needed
Singles or teams welcomed
Flexible attendance
The league is open to all neighborhoods, family and friends!  This is a no-pressure, casual, league offering fun and good times.  Money and other prizes are awarded to top teams. For more information contact Keith Wolcott at vicepresident@harfordpark.org, or stop by Game Night at our community building from 7-11 pm on September 8th.