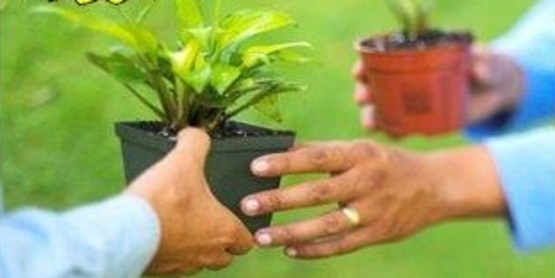 Harford Park Community Association is hosting a fall plant swap at the Harford Park Community Building, 2522 Linwood Rd. Parkville 21234. This will be a rain or shine event. The date is Saturday September 30; hours are 1 p.m. – 3 p.m.
**IMPORTANT: we do not encourage the trading of plants considered invasive in MD, so please leave the following plants at home: orange daylily, liriope, pachysandra, perennial vinca vine, english ivy, chameleon plant, and most ornamental grasses. If you have questions about a particular plant, please contact Lynn Dickens at [email protected]
This is a plant SWAP, not a sale. All are welcome to attend, and you can take home plants even if you do not have plants to trade. Bring your indoor houseplants and outdoor perennials – anything you want to get rid of or want to share! Please take care in how you package your plants and cuttings because they need to travel home with someone else (pots and/or bags will NOT be provided). Please also take any unclaimed plants with you at the end of the event. There will be space both inside and outside to set up, but if you need a table or chair for yourself you should bring one. This will be a very low-key event! If you have any questions please contact Lynn Dickens at [email protected].
There is ample street parking around the building, so please be considerate of the Community Building neighbors by not parking too close to driveways and using the building's driveway if you have plants to unload (don't block the street). Happy planting!